Are you are in the process of buying a Shaker bottle from Amazon or your local superstore and wondering how to choose from the many options that you find listed or displayed?
We completely understand how frustrating that can be, especially when you are presented with so many alternatives. For this reason, we have put together this "Protein Shaker Buying Guide" structured to help you choose the right shaker bottle for protein shakes and smoothie recipes.
Are You Buying Or Using The Right Protein Shaker Bottle?
So, how do you choose the right protein shaker bottle?
Amazon protein shaker bottle — What to Look for
In order to pick a shaker cup that will be best suited for you. First, you need to know the features of a protein shaker bottle — so that you have an idea of what to look for in a shaker bottle.
Once your idea has been confirmed, the next step is to determine the following considerations:
Authenticity
You want to ensure that your protein shaker bottle is genuine and BPA Free? Usually, most brands have the BPA Free label on their bottles.
Another point to consider here is that, as long as a product is great and popular, people will try to make and sell a knockoff.
How can you tell a knockoff from original? Usually, you can tell the difference between an original and a "copy" by looking at the price; knockoffs are usually much cheaper. Also, do a little bit of research by visiting the official website and learn the key markers of the protein shaker cup.
Good Reviews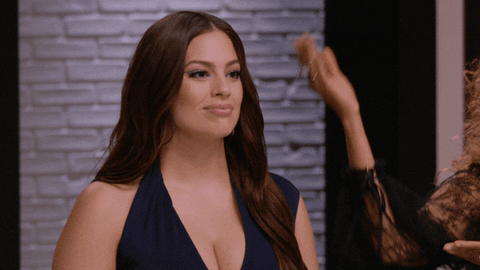 77% of consumers read reviews before they can commit to a purchase. When you find a product with good reviews, you're less likely to be disappointed once you get the same product (although this doesn't happen all the time). However, when you are set to buy amazon protein shaker bottles, it is highly recommended to read reviews because they help you figure out if the shaker cup you are about to buy is worth buying or not.
I am not saying you shouldn't buy a product that does not have a review –
Remember every product started from a zero(0) review. It might be newly launched products, in this case newly launched shaker cups. Keep this in mind.
Factors to Consider Before Buying amazon protein shaker bottles
You will also need to consider the following factors before buying a protein shaker bottle:
Bottle Material
Most Protein Shaker bottles come in three variations: plastic, stainless steel, and glass. The shaker bottle you choose will depend on your preference. The plastic shaker bottles should be BPA and phthalate free.
The food grade plastic is safe for use and dishwasher safe. On the other hand, the stainless steel bottles are insulated making them suitable to carry hot and cold drinks. If you are particular about the temperature of your drinks and shakes, this would be a better option.
Also, stainless steel protein shaker bottles are less likely to have odors, unlike BPA Free plastics.
However, the glass bottles are the safest to drink from. The problem with glass protein shaker bottles is that they are delicate (easily breakable when compared with the other two options).
If you still prefer glass, you can buy a protein shaker bottle that is covered with silicone sleeve which would help to prevent breakage even when the bottle is bumped
Bottle Size
This is a tricky one. You will need to pick the bottle size you prefer. This depends on your liquid intake and needs. If you want a steady supply of water, smoothies or shakes throughout the day, then the bigger bottle (28-45 oz) is a better option.
However, if you want a one-off supply while at the gym or going for your daily run, you would be better off with the smaller bottle (20 oz and less). Protein Shaker bottles Amazon carry are available in different sizes.
Color and Design
Aesthetics are important for some people. Before you buy a bottle from Amazon, figure out whether you want something basic or complex. Do you want something in your favorite color?
Most women like pink and white colors. Honestly, color doesn't really matter, the design of the bottle is what matters most. Some protein shaker cups come with handles, silicone sleeves, finger grip, airtight lids, loop top, whisk ball, compartments. See our article on What Is a Protein Shaker Bottle? 
Conclusion
If you follow this guide, you are unlikely to buy a protein shaker bottle, that would not meet your needs. Rather, you will confidently pick a protein shaker bottle that you will enjoy using and carrying out in the open. Yes, this process might take some time but it is worth the effort.